We are delighted to share links to some of our favorite web sites with you! If you would like to be added to our links page, we will consider exchanging links with owners of Web sites. E-mail link request Quilt Links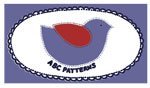 ABC Patterns
Alicia's Attic
Marcia Baker
Art Gallery Fabrics
Patricia Bravo
Auerswald Photography
QUILT photographer!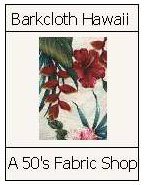 Barkcloth Hawaii
Fifties Tropical
Fabric Shop
Baycreek Quilting Products
Custom & standard
quilt templates
made for you.
Donna Krueger

Bear Paw Quilting Company
Flora, Illinois
Quilt Shop
Binky Patrol
Comforting Covers
for Kids
Calico Carriage
Quilt Designs®
Debbie Maddy
Computer Quilting
Made Easy
at Soft Expressions
Discount pricing on 24 + quilting software titles and related products like Bubble Jet Set, paper piecing printer papers, computer quilting and quilting notions and books. Find comprehensive reviews, demos, FAQs, tutorials and more.
Cotton-By-Post Quilting Studio
David Walker
Artist & Quiltmaker


The Fabrics Network



Fabric Tales - Japanese Fabrics.
We offer contemporary Japanese cottons, kimono fabric, and gold metallic brocade.
Fat Quarter Shop
Specializing in fat quarter bundles for the quilting enthusiast.
Fibers & Stitches
Fabric and quilting supplies
St. Helens, Oregon
Ginger's Needleworks & Quilting
Goose Tracks Quilts
Cathy Hooley
Green Fairy Quilts
Beat anyone's price on fabrics!
Just For You Quilts
Patricia Merkle
L.& S. Boudreau Fabrics
The Green Store
Nova Scotia, Canada

Marilyn Maddalena
Professional Quilt Appraiser, Quilt Judge, Fabric Historian and Speaker
Melody Randol
Fiber Artist, by passion!
PSHQuilts
Custom made T-Shirt quilts from your old shirts, jerseys & sweatshirts
The Professional Quilter
Business Journal
for Serious Quilters
Quilter's Review
Dedicated to providing reviews of quilting products, quilting machines, and quilting books with tips for better quilting.
Quilting Daily
Quilting Arts Magazine
Quilt Woman
Your Source for Quality Products from Emerging Designers.
Quiltfolk magazine (ad free!)
Stories that inspire.
From the cutting table to the coffee table – we celebrate the people and the stories behind the stitches.
The Quilt Studio
Carol Cisar
Quilter's Village
Home of quilting magazines:
Quilter's Newsletter Magazine
McCall's Quilting
Quick Quilts
Quiltmaker
Quilt Surface Design Symposium
Ronie's Handcrafted
Quilting Frames
Seaside Quilting Supplies
Specializing in 100% Cotton Fabrics and Quality Notions
Sleep Cupid
Find the PERFECT MATTRESS!
Sleep Cupid reviews and rates mattress brands to help you get a better night's sleep.
Splash Fabrics
This Fabric is MAGIC!
Cotton LAMINATED or plain fabrics
Judy Smith's
Quilting, Needlearts, and Antiques
Rebecca Speakes
contempoary quilt artist
The Stitching Post
Your Country Quilt Store
Suderman Custom Works
Heirloom Quilting Studios
Salem, Oregon
Summers Country Store
Quality quilt shop fabric


home of Warm & Natural Needled Cotton Batting


---
All Crafts
FREE Crafts Network
AllStitch Embroidery Supplies
Complete line of embroidery supplies from backings to thread.
Art Deadlines List
FREE monthly newsletter
AuntBoo's Machine Quilting
quality longarm quilting service


The Bead Link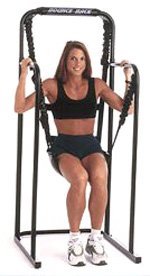 Get a Bounce Back Chair!
Put fun, comfortable, and convenient, into your exercise. Helps reduce STRESS and it will fit in your quilting studio.

Craft Site Medic / Country Crafts Gallery
Dollhouse Collectables
A Complete line of Dollhouse Kits, Furniture, Accessories, and Supplies
Kelsei's Creations
handmade soaps
Minishop.com
Dollhouses and Miniatures
My Craft Book
Free craft ideas patterns and projects.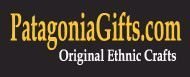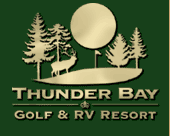 Quilters' Retreats
Designed by Quilters for Quilters & run by Quilters!
Thunder Bay Golf & RV Resort
Scrapbooking Supplies R Us
Everything that you need to create that special scrapbook!


Sharon's Antiques Vintage Fabrics


Socks!
from The Twisted Stitcher
Novelty socks for women's feet!
These women's socks are quilt block socks & fun socks. Even the nostalgic standby, Sunbonnet Sue.
Sunset Bluff Creations
Blox Box and other quilt related items
Sunshine Mountain Inn
Cozy mountain setting for a quilters' retreat in Allenspark, CO.
Marge Hoglin (303) 747-2840
Owner/innkeeper
Thomas Register of American Manufacturers


Quilting & embroidery supplies.
Wild Zipper
Jennifer Nilson
Custom T-Shirt Quilts, tailoring
Windstar Cruises
Windstar Cruise Lines has become one of the most popular ways to visit the world


Online magazine for Women