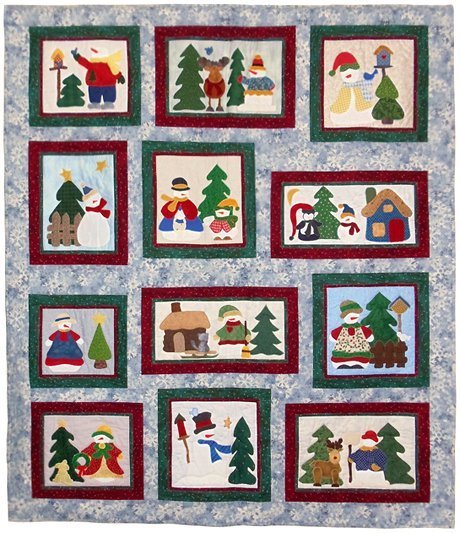 Snowmen On Parade Quilt
Sofa Throw / Wall Hanging - 62" x 72"
Whimsical Snowmen/Snowladies are appliquéd using high quality fabric framed with alternating red and green. Custom quilted with heirloom batting and includes a sleeve for wall hanging. Also a great size for a sofa quilt and for snuggling.
Price: $699. (+shipping & handling)
---
More one-of-a-kind Quilts for Sale!
---