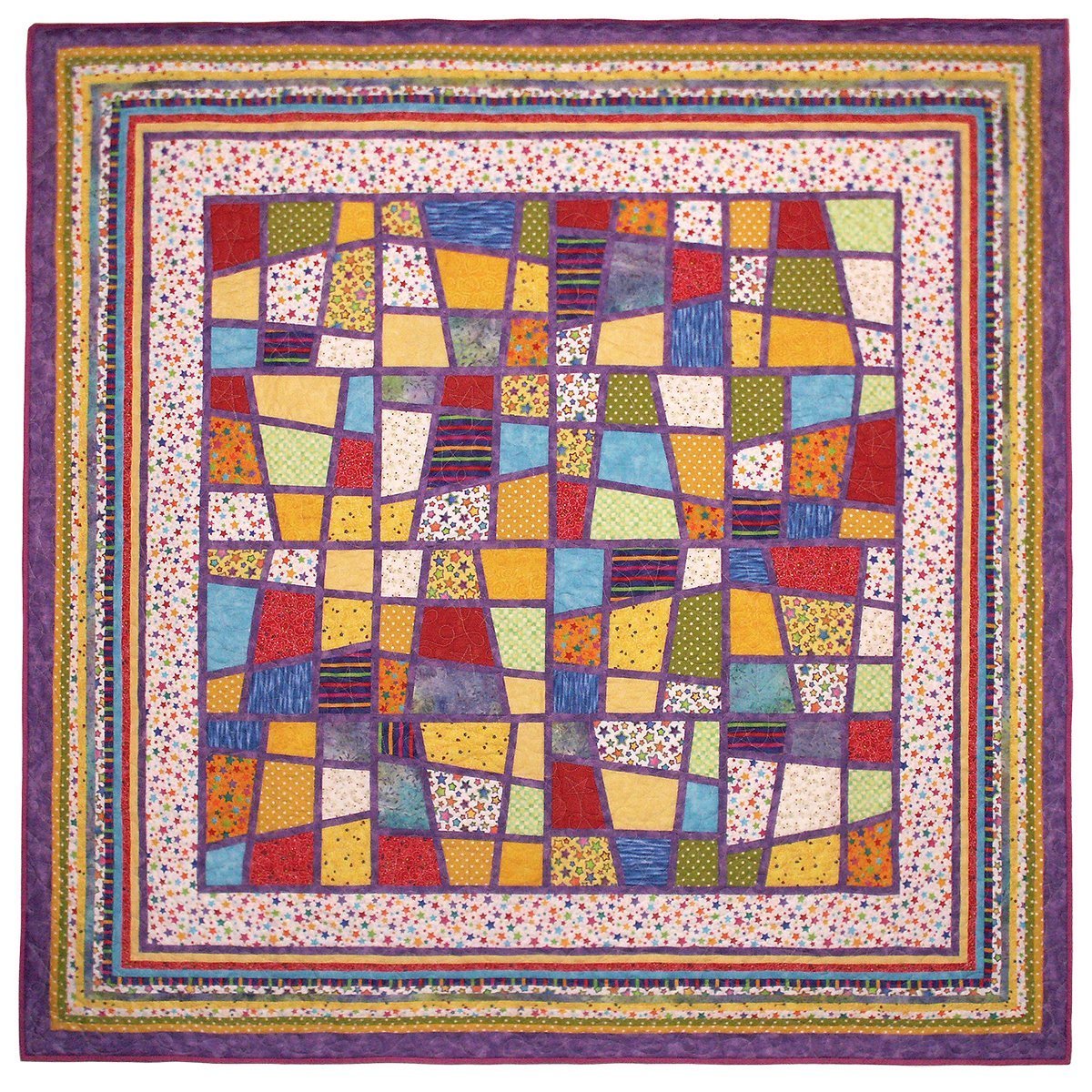 Mosaic
Lap Throw or wall-hanging - 58" x 58"
This quilt is made with 19 different MODA 100% cotton quilt fabrics. The batt is 60/40 Fairfield. The colorful patchwork pieced back is also made with MODA fabrics, making this quilt reversible. This quilt is hand made with machine piecing and machine quilting. The quilting pattern is freehand stars and loops. There is a hanging sleeve at the top. This quilt was made in Michigan's beautiful Upper Peninsula.
Sorry, this quilt has been sold!
---
More one-of-a-kind Quilts for Sale!
---