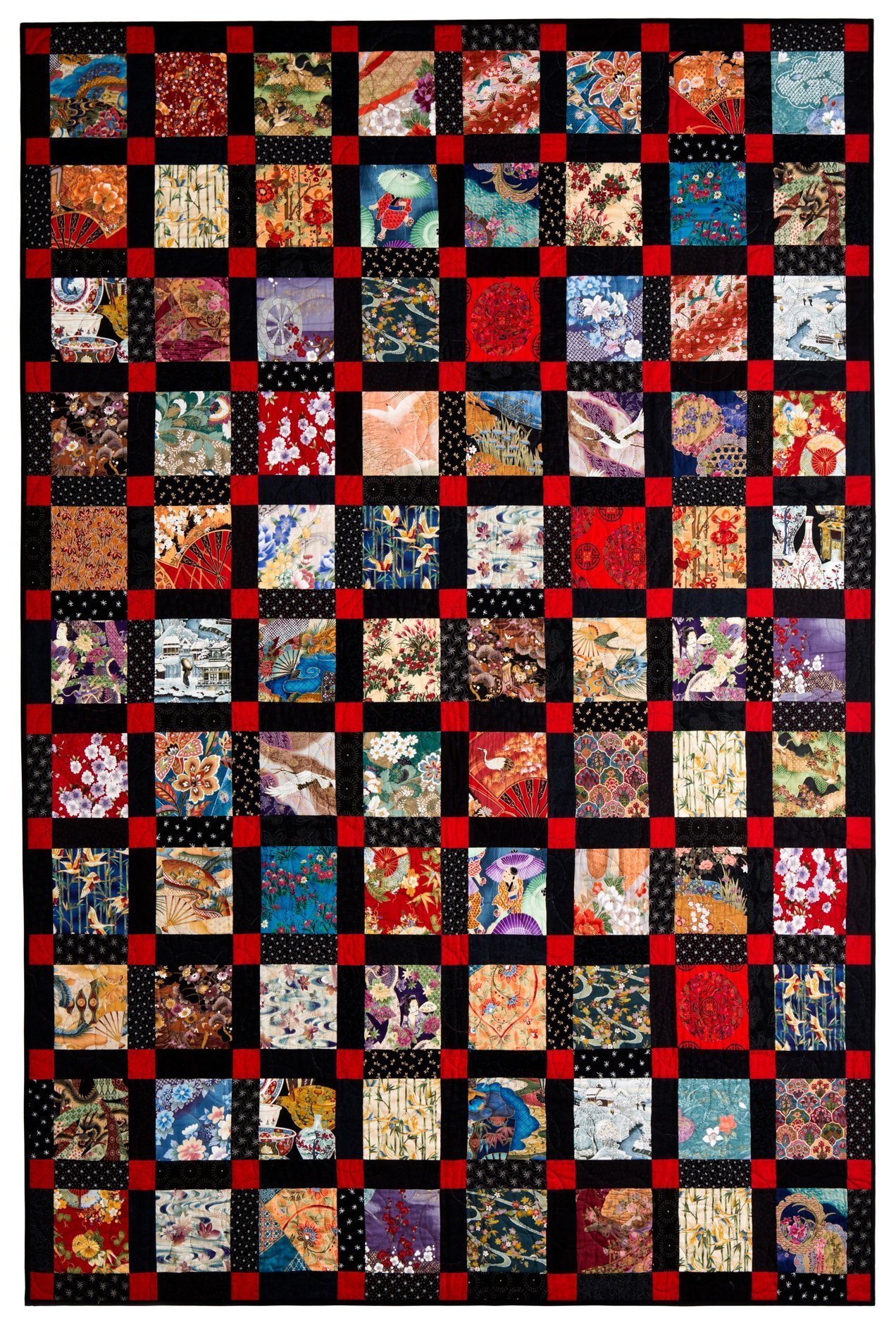 Japanese Sampler Quilt
by Judy Hopkins
Twin Quilt 68.75" x 94"

This quilt was made by the late Judy Hopkins, a prolific quilt maker and quilt book author, and is a companion to her Japanese Susan's Squares Quilt. The quilt is approximately twin bed sized.
This quilt was inspired by a Judy Forrest quilt of the same name which first appeared in Judy's book Triangle-Free Quilts and later in Judy's last book, the Big Book of Patchwork. Julie Kimberlin hand quilted it in March 2004 but it was not finished until February 2011 when it was bound by Judy's close friend Sarah Kaufman.
Sorry, this quilt has been sold!
---
More one-of-a-kind Quilts for Sale!
---