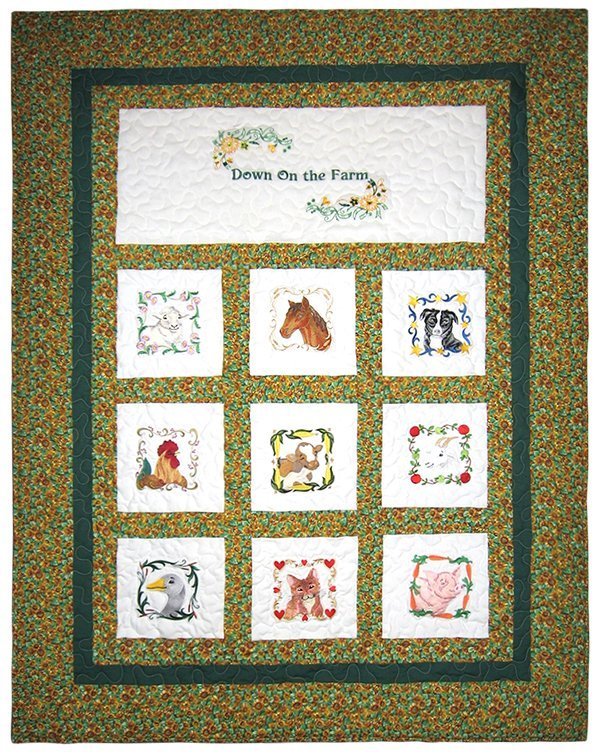 Down on the Farm
Quilt / wall hanging - 44" x 56"

Machine embroidered animals are set together with sunflower print fabric. It has a solid yellow backing is machine quilted with a stipple design and has a low loft batting.
Price: $249. (+shipping & handling)
---
More one-of-a-kind Quilts for Sale!
---