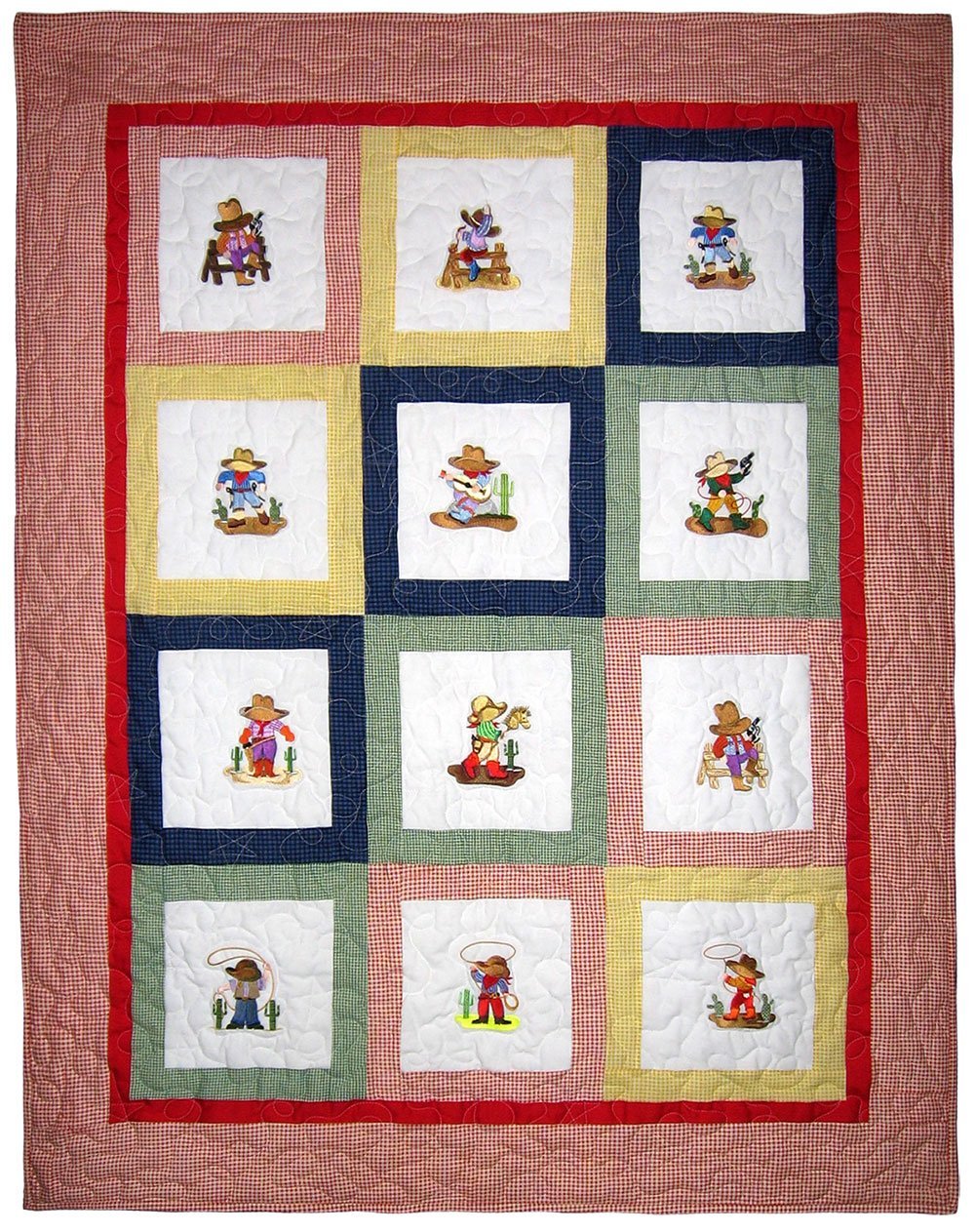 Cowboys At Play
Baby or Youth Quilt - 42" x 52"
Machine embroidered little cowboys make up this adorable quilt. Pieced together with different colors of tiny gingham print. The backing is a print of little cowboys and cowgirls at play. It is machine quilted and has a medium loft batting. It's WASHABLE!
Price: $399. SALE Price: $299. (+shipping & handling)
---
More one-of-a-kind Quilts for Sale!
---