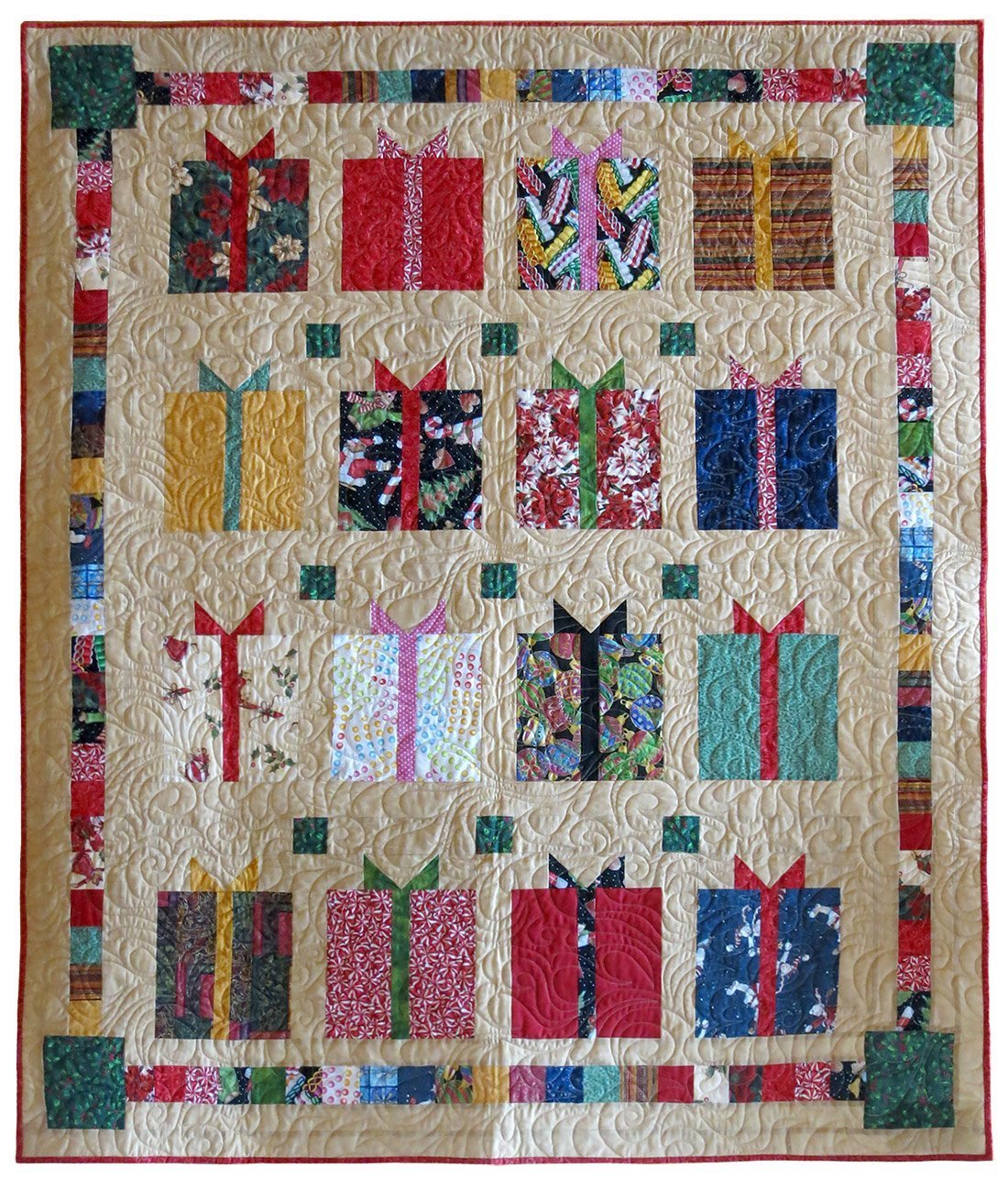 Christmas Presents
Lap/Throw Quilt - 54" x 64"
This lovely Christmas throw/wall hanging was made of 100% cotton fabric. It has an American Spirit batting, and was machine pieced and machine quilted by the quilt maker. It has a hanging sleeve on the back and was quilted in a meandering feather pattern. Made in Michigan's beautiful Upper Peninsula in a smoke-free environment.
What a wonderful present, any time of the year, for your someone special... or maybe just for you!
Sorry, this quilt has been PURCHASED!
---
More one-of-a-kind Quilts for Sale!
---