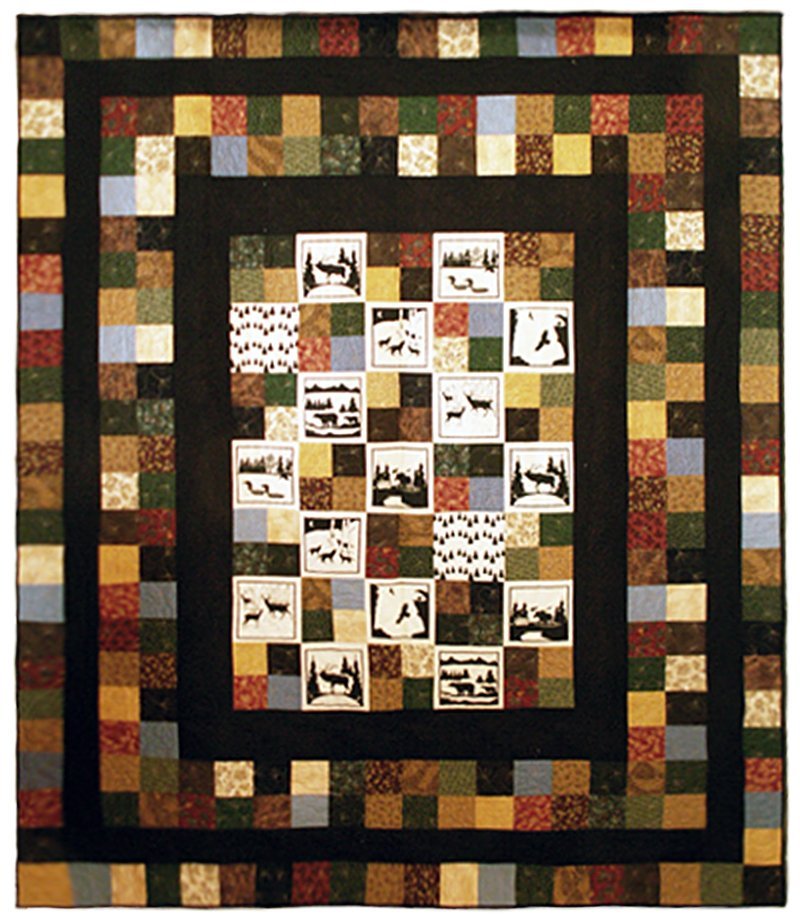 Thimbleberry Camp
Large - 80" x 90"
Quilt Description: Thimbleberry Camp this quilt is 80 x 90 and made with 100% cotton fabric. It is made by hand, machine pieced and machine quilted by the quilt maker. The batt is 60/40 Fairfield. The quilting is custom. It has multi changes of thread color which enhances the quilting on both the front and the back of the quilt. It is one of a kind. The center is made with black silhouettes on white. It was made in Michigan's beautiful Upper Peninsula in a smoke free environment.
Price: $949.00 (+shipping & handling)
---
More one-of-a-kind Quilts for Sale!
---