Beautiful Quilts Made by American Quilters!
QuiltBroker.com has been America's first choice for buying and selling traditional patchwork and contemporary quilts, made by independent American quilters, since 1997. Quits are made to be used, enjoyed, and handed down from one generation to the next!
See all Quilts for SALE. We sell one-of-a-kind', hand and machine made quilts, designed and created by American Quilters.
An American quilt is a thing of beauty, a work of art, a useful and thoughtful gift, and just plain comfortable for taking that nap on your sofa or in your easy chair. Cotton Quilts are comfortable because they breathe, keeping you just right for sleeping any time of the year.
September's Featured Quilts For Sale: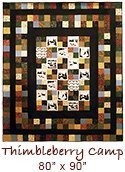 See Our Full Collection
Our accomplished quiltmakers are in keeping with the finest traditions of American quilting since the first English and Dutch settlers arrived from Europe. The earliest quilts of the colonists were an integral part of their everyday lives, providing warm covers for beds, and hung over the windows to keep out the cold. Early American Quilts were primarily utilitarian; today they are both utilitarian and creative works of art to be used and enjoyed for their beauty.
The American quilting tradition of making utilitarian bed and nap quilts continues. Our mothers, grandmothers, great-grandmothers, and other previous generations have enjoyed quilting throughout American history. The ART of Quilt Making is an exercise in patience and a labor of love resulting in a useful, enduring, thing of beauty and work of art.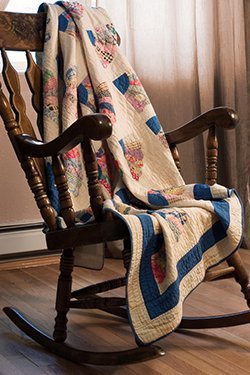 When you buy a quilt from The QuiltBroker.com you (or a gift recipient) will promptly receive the quilt, from the individual quilter, plus any information the quiltmaker cares to share with the buyer about the design and making of each quilt sold. Please let us know if your purchase is a gift for someone else, and we'll include a gift card that the quilt you purchased, for someone special, is a gift from you!
Buying a quilt from The QuiltBroker.com is a very personal and rewarding experience. Our quilts are works of fine artisan quiltmakers, quilt designers, and accomplished seamstress, who specialize in quilt making. Many of our quilts are unique original designs. Several of our quilters design quilts professionally and also teach quilting. Quilting is more than a hobby - it's a passion, made with love, with untold hours invested in making each quilt. It takes great patience and perseverance to finish a quilt.
Quilts are very special gifts appropriate for weddings, baby showers, birthdays, graduation, anniversaries, corporate gifts, holiday gifts, or just that perfect touch to finish the interior design of your home. Quilts are created to be used, and to last, with many becoming family heirlooms to be passed down through generations in your family.
QuiltBroker.com quilts are typically one-of-a-kind and a few of our baby and children's quilts also include a small "tooth fairy" or "critter" pillow, matching the quilt, much to the delight of a child who receives that fun quilt as a gift. American made quilts are typically washable, unlike many of the imported quilts which require dry cleaning. We also have information about how to care for your fine quilts, plus information on how to store quilts.
If you are a quilter and would like to sell your quilts on The QuiltBroker web site, we do NOT charge listing fees, but your quilt listing submission will be individually reviewed for possible acceptance. To sell quilts you have made, please read our Quilt Listing Guidelines and if you would like to offer your patchwork quilts for sale submit your quilts using our online Submit Quilt Listings page.
We do ship quilts to Hawaii, Alaska, Canada, Mexico, and overseas, but additional shipping charges will apply, for which you will be billed separately and additionally. Payment of all foreign duty and taxes are the responsibility of the recipient, and if quilt is a 'gift' to be sent overseas, the buyer will need to contact the recipient, in advance, to alert them that a package will be arriving via Customs, in countries where applicable.
---